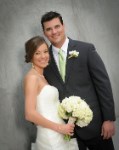 Scott & Mary Elizabeth Evans
We could not be happier with our engagement and wedding pictures. The Vowell's were so much fun to work with. All the groomsmen had a blast with Dave and Mandie made all of my pictures so much fun. This team is amazing and I highly recommend them. They were there all day, from the start of wedding prep until Scott and I were gone. I can honestly say that our photographers didn't miss a moment of the wedding and reception. We have all the memories on film forever!!! Wonderful!!! Love them!!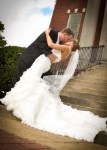 Andy & Christy Jones
Vowell photography is the best!!! They are so easy to work with and make picture taking so much fun!!!! Our wedding pictures our absolutely beautiful!!! The Vowell's also did my daughters newborn pictures and they also are wonderful!!! Meri August loved Mandie and Dave!!!! Can't wait to do a family picture next!!!!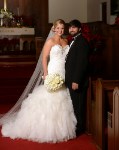 Craig & Miller Mandolini
Wonderful to work with! Recommend to everyone! Thanks so much!